Hi Everyone,
Hope you are all having a lovely day! I sure am - the weather here in Toronto has recently become sunnier and warmer (and I hope the trend continues) so my friend and I decided to wonder around the city to enjoy the weather.
My friend ended up taking me to a cafe that I've never visited before called Seven Grams! We are both super addicted to Green Tea drinks from Starbucks so we figured we could try some hole-in-the-wall-indie-but-amazing-quality-green-tea drinks! :)
Jumping around in Yorkville
Toned down :p
Being goofy with the floor doughnuts!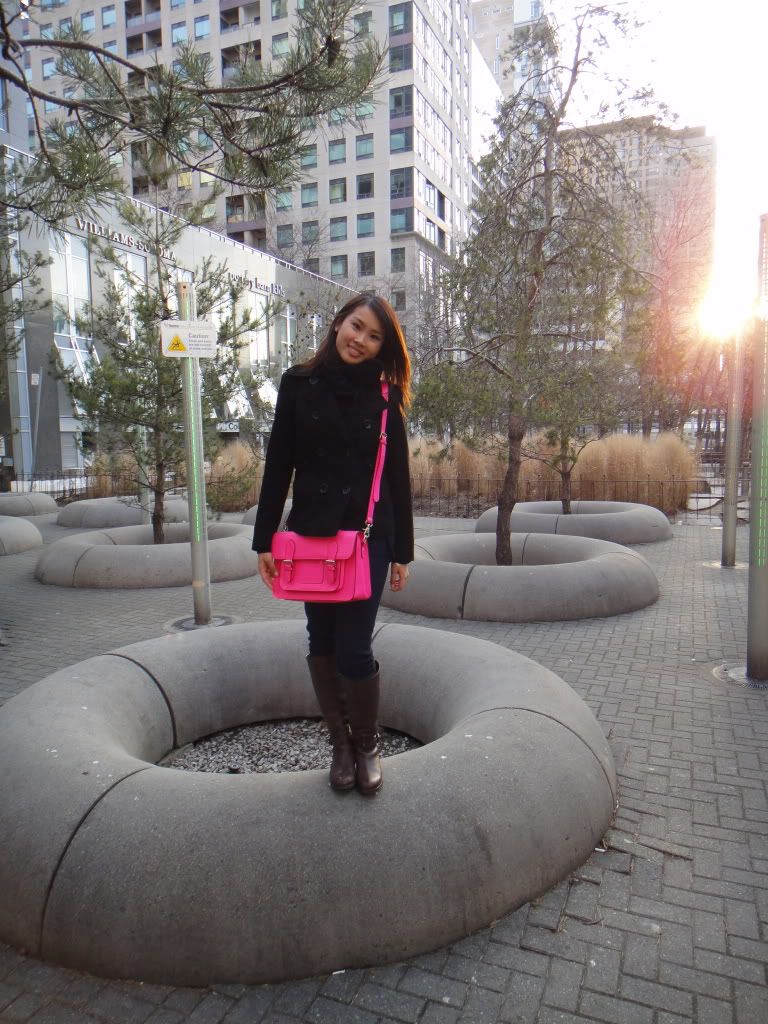 Rocking my new Hibou Gizzi bag :p
Outfit :: Jacket - Guess, Bag - Hibou, Boots - Vince Camuto
So windy!!! But all the way at Avenue Road! So pretty!
Finally at Seven Grams
My friend's drink :: Cold Matcha Latte
My drink :: Hot Matcha Latte!
I hope you enjoyed this post!! Thanks for reading!
With love,
elle xx